I only know one person who likes to read more than I do. That's my sister, Lois. Not only do we both share a love of reading, but we both love books– we love to hold them, flip through them, display them on shelves, and read them.
My sister has found a new creative outlet for her love of children's books. She brings the story characters to life by creating play sets from Little Golden Books. Children can read the books and play with the characters in their own setting. She just opened an Etsy shop, Tuscaroraarts, to sell her books and playsets. Here is my favorite, The Poky Little Puppy: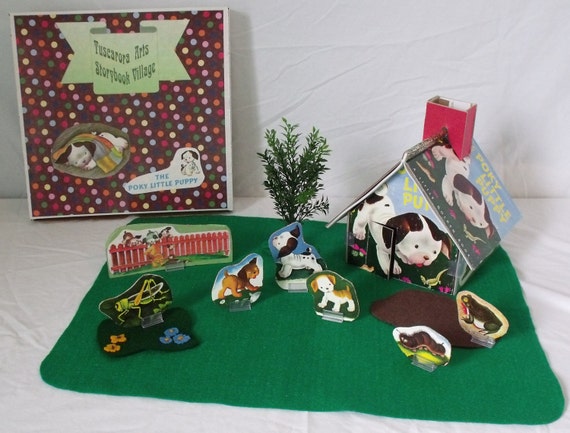 You should go visit and see her other amazing, creative playsets.
Here is one of my newest projects, a trick or treat quilt. The triangle at the end of the stripe kinda reminds me of candy corn. This was a subliminal addition to the quilt, a product of my unconscious desire for Halloween candy 🙂
The quilt is available in the shop here.